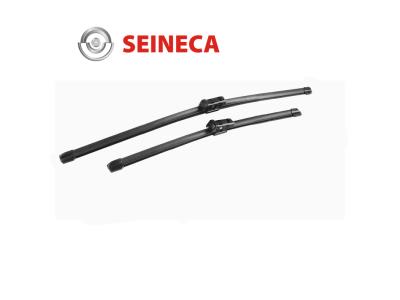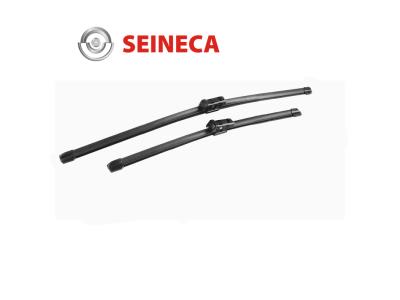 WIPER BLADE FOR AUDI A4L 09-16

Recommended by CCCME
Product Details

Company Profile
About Products Multi-fit hybrid wiper: 1.Designed for universal cars 2.Optional sizes and optional adapters for 98% cars 3.Graphite coated rubber to help reduce friction and related noise 4.Curved design defined by high carbon steel to provide a smooth wiper 5.Optional refill material: natural rubber or silicone 6.Combined the advantages of frame wiper and frameless wipers, which performed well in all weather, and applied in temperature range -50℃ to 70℃ 7.Full size 11''-28'' applied for current market 8.Easy to install
About UNIPER Wiper Blade
Our company is specialized in wiper blade and arm ,with the capacity of designing, R&D,producing and selling, which is located in the city of Ruian,China .
We supply all kinds of wiper blades,such as universal wiper blade,soft wiper blade,special wiper blade , rear wiper and arm.
With constant dedication to superior quality,on time delivery,competitive pricing and prompt service,we have won the trust and credibility of our growing list of customers throughout the world.
我们公司位于中国瑞安市,专业从事雨刮器和雨刮臂的设计,研发,生产和销售。
我司能生产各种雨刮片,如通用款,无骨款,专车专用雨刮片,后雨刮片和臂。
我们一直致力于提供卓越的质量,准时的交货期,有竞争力的价格和及时的服务,这为我们赢得了来自全球客户的信任和信誉。
About Products
Multi-fit hybrid wiper:
1. Designed for universal cars
2. Optional sizes and optional adapters for 98% cars
3. Graphite coated rubber to help reduce friction and related noise
4. Curved design defined by high carbon steel to provide a smooth wiper
5. Optional refill material: natural rubber or silicone
6. Combined the advantages of frame wiper and frameless wipers, which performed well in all weather, and applied in temperature range -50℃ to 70℃
7. Full size 11''-28'' applied for current market
8. Easy to install
多功能款特征:
1. 通用款
2. 多种尺寸和多适配器可以满足市场上98%的车型
3. 石墨涂层胶条有助于减少摩擦和相关噪音
4. 由高碳钢构成的弯曲设计可提供平滑的刮水功能
5. 可选的胶条质量:天然胶或硅胶
6. 结合了普通铁雨刮和无骨雨刮的优点,在所有天气条件下均表现良好,适用于-50℃到70℃的温度范围
7.适用于当前市场的全尺寸范围11'-28'
8.易于安装